Our party outside the main gates, which are still the same ones as seen in
HOLIDAY ON THE BUSES

The gates still have the Pontins 'P' on them and on the right hand pillar is the HOLIDAY ON THE BUSES PLAQUE commemorating the film.
*See below
A look inside what was the FIRST AID rooms in the movie, but is now used as a bike store.
The window that Reg climbed out of can still be seen.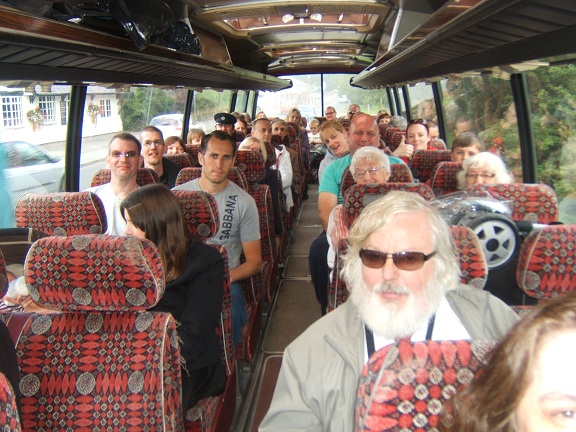 Tickets please! It's time for our locations tour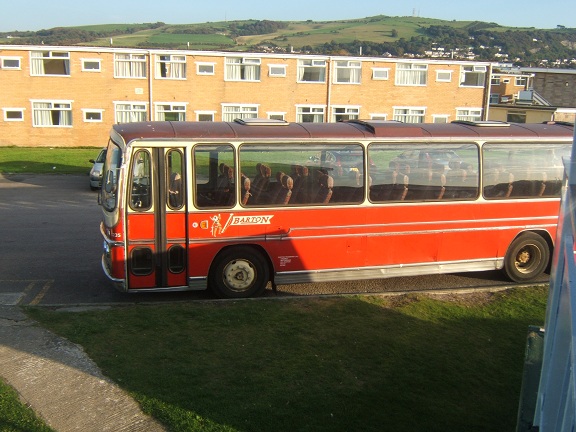 The coach parked outside our chalets,
with views of the surrounding countryside and seafront.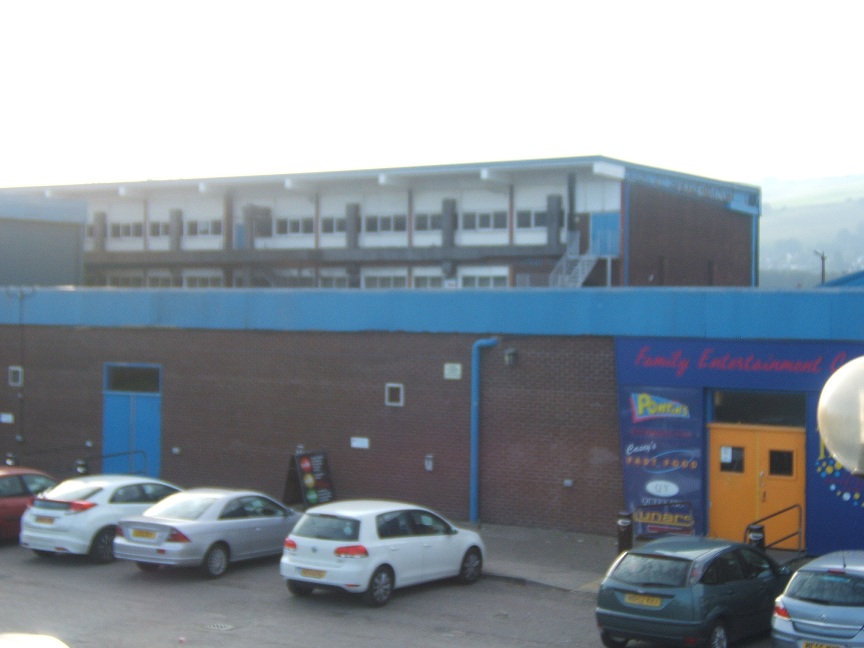 The rear outside of the main complex remains much the same as it did in 1973.
The front of today's Pontins has had the upper windows boarded over as they became snooker areas for the World Snooker qualifying games.
However the original windows are still underneath the boards.
Stephen Lewis unveiled the plaque in October 2004,
then joined us for a tour on an open top bus
He was on great form that day as Blakey and it was a pleasure to
meet and chat with him.
Our coach for the weekend owned and drivern by Len
The Bartons 1235 coach was built in 1973,
the same year as the HOLIDAY ON THE BUSES movie screened
We visit Rhuddlan Bridge, the location where Arthur, Olive and Mum lost their luggage.
The staff canteen and dining area seen in the movie is now a maintenance workshop. The kitchen tiles are still on the wall, and although boarded up the hatch that Reg was pulled through by Luigi is still there.
Pontins in 1973
On the Sunday we spent a few hours in the seaside town of Rhyl.
MORE TO COME....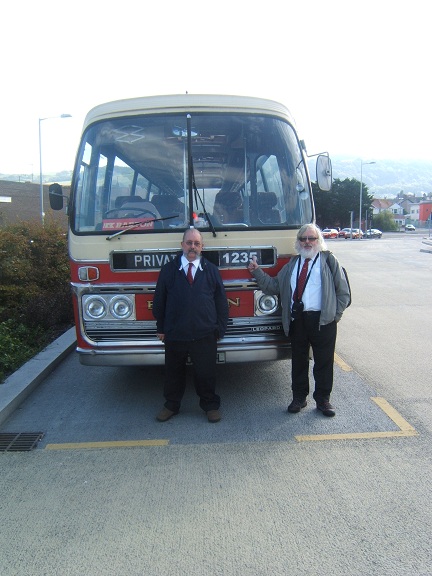 Our coach owner and driver Len (left) with Pete