Here you will find details of when ON THE BUSES is on
ITV3 in the UK or on TV in other countries





With thanks to Simeon for all the TV updates.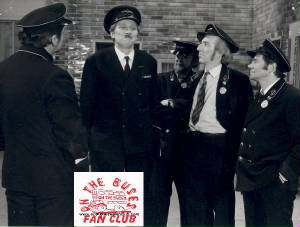 I would especially like overseas ON THE BUSES friends to send any info they come across
email busesfanclub@aol.com
CLICK HERE FOR FUN ON THE BUSES by the BRUCE FORSYTH APPRECIATION SOCIETY
And for a bit more fun from the guys click here ****
Here we see is the cover of a Dutch television magazine (January 1972), showing Anna Karen. The question "Wie is zij" means "Who is she?" Thanks to Dutch fan John Beringen for sending this in.