*5 Special guests* have said yes so far and they are :-
Andria Lawrence - Turn around Betty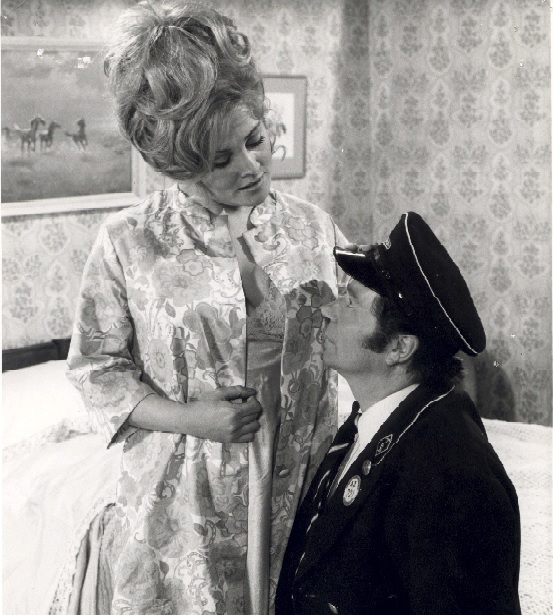 Annette Long , Stan's girlfriend in Holiday seen here on the right.
A mystery guest who has appeared in an episode of THE BUSES but also has another connection to the show. Since then she has gone on to have a career in TV and film including Oscar winning films.
Gywnne Williams a stage manager for many theatre producers, eventually rising to Company/Tour manager. It was whilst managing a production of "Pyjama Tops" at a summer season in Bournemouth that he first met Bob Grant. We got on very well that summer, and went on to manage Bob again in Panto in London. We used to bump into each other in London on many occasions over the years through mutual friends and Charity events. Gwynne has also appeared in several TV series over the years, including Coronation street, Brookside, and every episode of the Hit BBC series Life on Mars.
The son and hopefully daughter of Ronnie Chesney - one half of the creators and writers of ON THE BUSES
Awaiting replies from -Kate Williams Nurse in Holiday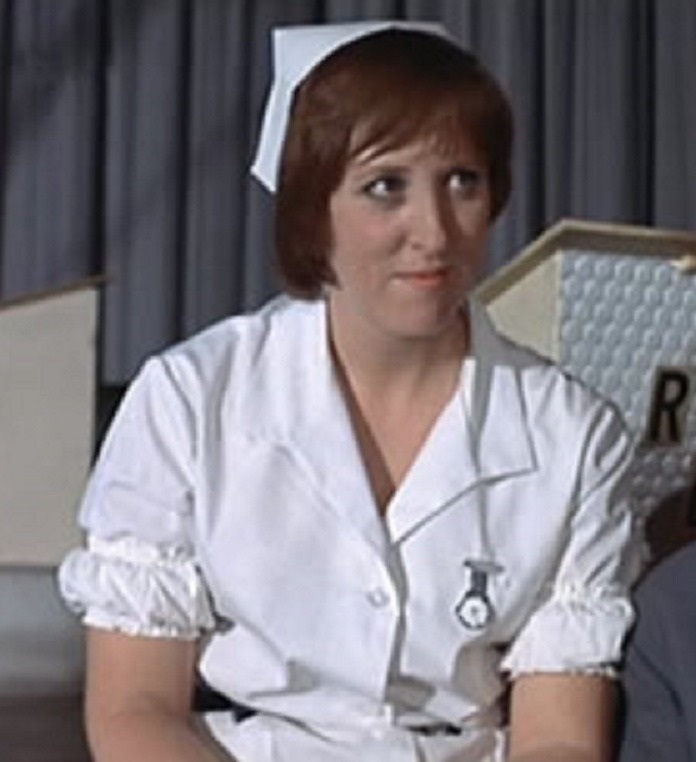 Please note that all special guests appear subject to work commitments, and sometimes, unfortunately they may need to withdraw from their appearance at short notice
MORE DETAILS COMING SOON!