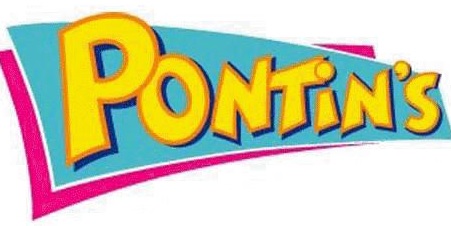 Staying at PONTINS PRESTATYN where HOLIDAY ON THE BUSES was filmed
Remember folks, these prices are half board and the price is for the weekend not per night and include your event ticket.
DING DING!
* Everyone is to make their own way to Pontins Prestatyn as we usually have fans coming from all over the country and sometimes even abroad.
Friday 27th September 2019 x 2 nights (3 days)
Adults @ £95.00 per person (max 4 singles at a supplement of £18.00 per single.
Friday 27th September 2019 x 3 nights (4 days)

Adults @ £120.00 per person (max 4 singles at a supplement of £18.00 per single.
Children between 2 - 13 are half price when sharing with 2 full paying adults
Children under 2 are £10

YOUR EVENT TICKET IS INCLUDED IN THE PRICE.
THE EVENT IS TAKING PLACE AT PONTIN PRESTATYN IN NORTH WALES - WHERE HOLIDAY ON THE BUSES WAS FILMED


* Dinner, bed & breakfast accommodation.


* All bedrooms with private facilities, colour TV and tea/coffee making facilities.

* Bedding and towels will also be provided, but you may want to bring your own towels if you use the indoor swimming pool.

*ON THE BUSES film locations tour on one of our classic buses or coaches

*Our Crazy Golf 'The Butler Cup' competition, plus lost more and all the fun Pontins has to offer!

#
If, due to reasons beyond our control, the event is unable to take place refunds will be given.
# Only want to stay until Sunday and leave in the evening after your meal you can still use your chalet all day. However at our special price we can not offer a reduction in the weekend price.
.
Pontins is about 10-15 minutes walk from Prestatyn Train Station


or a short hop in a taxi.

Pontins Central Beach, Barkby Ave, Prestatyn, North Wales LL19 7LA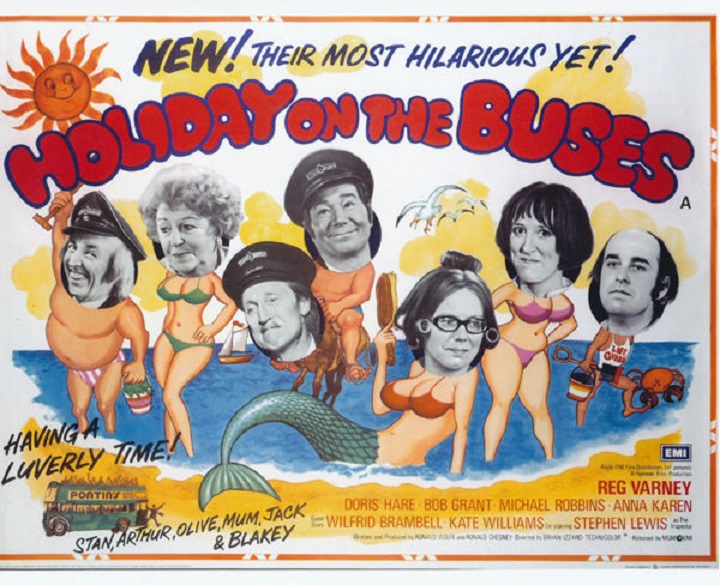 *5 Special guests* have said yes so far and they are :-
Andria Lawrence - Turn around Betty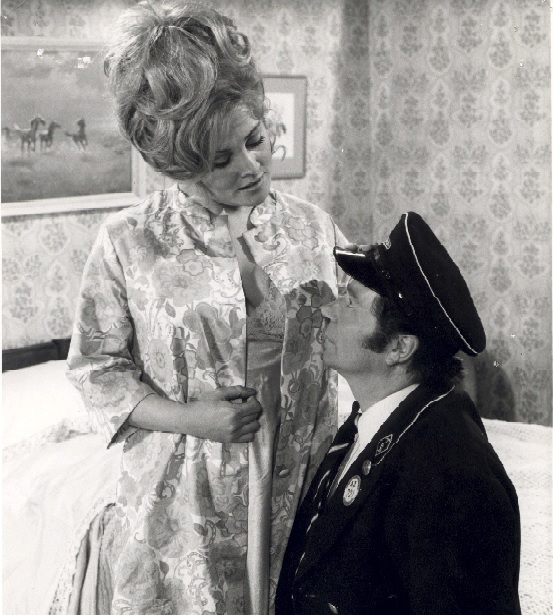 Annette Long , Stan's girlfriend in Holiday seen here on the right.
A mystery guest who has appeared in an episode of THE BUSES but also has another connection to the show. Since then she has gone on to have a career in TV and film including Oscar winning films.
Gywnne Williams a stage manager for many theatre producers, eventually rising to Company/Tour manager. It was whilst managing a production of "Pyjama Tops" at a summer season in Bournemouth that he first met Bob Grant. We got on very well that summer, and went on to manage Bob again in Panto in London. We used to bump into each other in London on many occasions over the years through mutual friends and Charity events. Gwynne has also appeared in several TV series over the years, including Coronation street, Brookside, and every episode of the Hit BBC series Life on Mars.
The son and hopefully daughter of Ronnie Chesney - one half of the creators and writers of ON THE BUSES
Awaiting replies from -Kate Williams Nurse in Holiday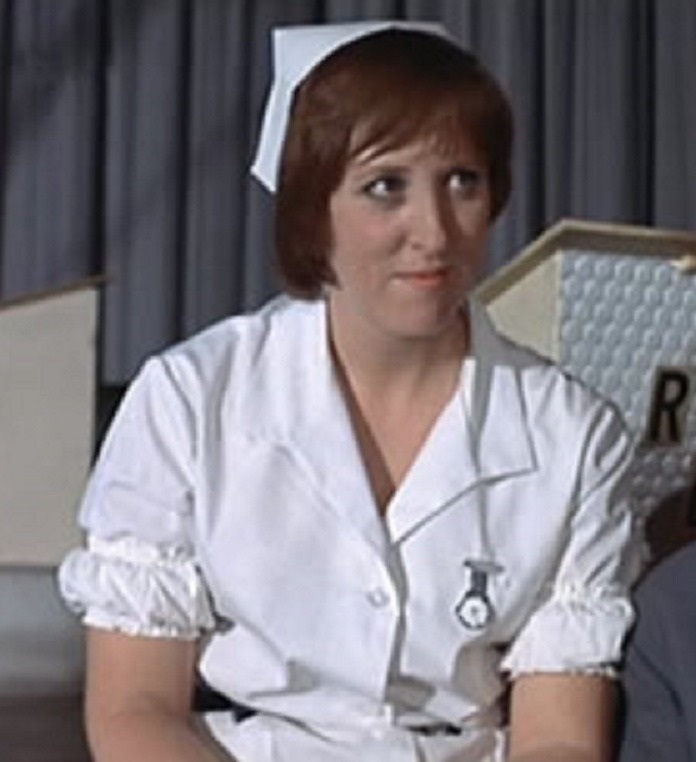 Please note that all special guests appear subject to work commitments, and sometimes, unfortunately they may need to withdraw from their appearance at short notice